When Men Sue Women's Empowerment Orgs for Gender Discrimination
Experts suggest many groups falter when they settle instead of fighting back.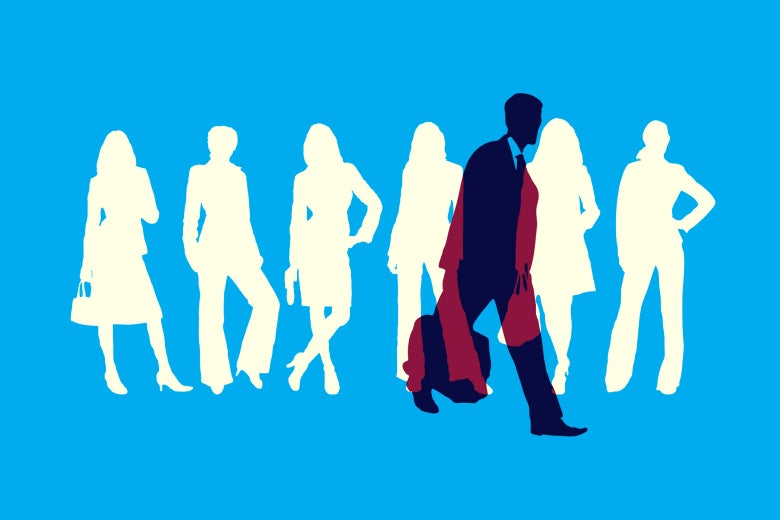 The rise of women-focused organizations promoting co-working, workplace savviness, and old-fashioned networking is confronting a new backlash: lawsuits from men who say they are being unfairly excluded.
Yale University and the University of Southern California are under investigation by the Department of Education for programs and scholarships for women. An organization to get more women on the golf course—long a bastion of male power and a frequent locale for business deals—was sold and shut down after settling with a plaintiff for holding women-only events. The head of Chic CEO, an organization that hosted online resources for women starting their own businesses, downsized her company after settling a lawsuit alleging the group excluded men from networking events. And the Wing, an exclusive all-women co-working and social space, is under investigation by the New York City Commission on Human Rights for gender discrimination.
The most recent women's empowerment organization to go public about getting hit with a gender-discrimination lawsuit is Ladies Get Paid, a for-profit organization that holds networking events and classes on negotiating salaries and raises, managing money, and building confidence. After two men were denied entry to two women-only Ladies Get Paid events in August and September 2017 in San Diego and Los Angeles, respectively, they filed two lawsuits under the California's Unruh Civil Rights Act, which prohibits discrimination on the basis of sex, race, color, religion, and other protected characteristics.
Claire Wasserman, the director and founder of Ladies Get Paid, believes it was the "cheeky" language and smiley face she used on the Eventbrite invitation to their August event that attracted the ire of the plaintiffs. The invite said: "Bring friends—the more the merrier 🙂 Female-identifying, non-binary folks are welcome. Sorry, guys!" Alfred Rava, the attorney in both suits, said it was Rich Allison, one of the plaintiffs, who brought the advertisement to him, along with his sex discrimination claim. "It definitely caught my eye that a supposedly pro-diversity business such as LGP would be so stupid, in the 21st century in the progressive state of California, to actually kick men out of this event just like LGP promised or threatened to do in its advertisement," Rava wrote in an email to Slate.
Targeting women's empowerment events is an abuse of the law and part of the larger attack on the civil rights of vulnerable people that the Unruh Act was designed to protect, said Elizabeth Kristen, director of Gender Equity and LGBT Rights Program at Legal Aid at Work and an expert on gender discrimination. "They are using the Unruh Act as a sword." And Kristen says not all of these lawsuits are the same.
Kristen sees a strong distinction between businesses running gender-specific promotions as a way to drum up business (like a ladies' night drink special) and the women-focused business, networking, and empowerment events and programs, where there is a legitimate policy, rather than commercial, interest in excluding men. She argues that had Ladies Get Paid and similar women business and networking events had the resources to go to trial, they'd have California case law on their side to win.
Specifically: In a decision upholding a Mother's Day special, a California appeals court declared discrimination under Unruh is present only where the policy or action "emphasizes irrelevant differences between men and women or perpetuates stereotypes."
This raises the question of what those "relevant" differences between men and women might be.