24 benefits of keeping a daily or weekly journal: Relieves stress Inspires creativity Helps you overcome obstacles Facilitat
24 benefits of keeping a daily or weekly journal: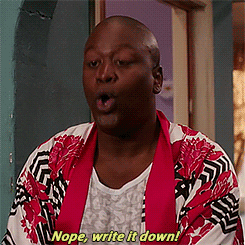 Relieves stress

Inspires creativity

Helps you overcome obstacles

Facilitates productivity

Hones writing skills

Encourage Self Expression

Fosters effective communication

Facilitates decision making

Improves Relationships

Increases Positive thinking

Helps you set & achieve goals

Keeps you self-accountable

Provides sentimental value

Helps with personal & business organization

Keeps you focused & disciplined

Allows you to track & monitor progress

Allows you to track personal progress

Provides a sense of accomplishment

Increases awareness

Increases your inner sense of satisfaction & success

May help you grow in emotional intelligence

Highlights areas where you've grown & where you may need to put in more effort

Celebrates "ordinary" moments in your own extraordinary way

Keeps you on point if you work with a coach, counselor, mentor, or trainer. 

          
With over 25 years of both professional & volunteer service; Tonya GJ Prince is a leading subject matter expert (SME) & educator on domestic violence and sexual violence. She helps people heal, prevent, and overcome domestic and sexual violence.
In order to accomplish this mission, she has founded several platforms designed to allow Survivors to use their own voices including;
WESurviveAbuse.com, SurvivorAffirmations.com, & BraidtheLadder.org.
Education:
A.A.S. Legal Assisting/J. Sargeant Reynold's Community College
B.S. Organizational Management & Development/Bluefield College
Tonya is an author, activist, advocate, Survivor, speaker, counselor, & mentor.
Booking Information:
Email: info (at) wesurviveabuse.com
Google Voice: (720)-593-9462
www.TonyaGJPrince.com- BraidtheLadder.org -SurvivorAffirmations.com
Note: Copyright to all videos & content remain with original creators/authors.